Last Updated on August 15, 2013 by Hanna Trafford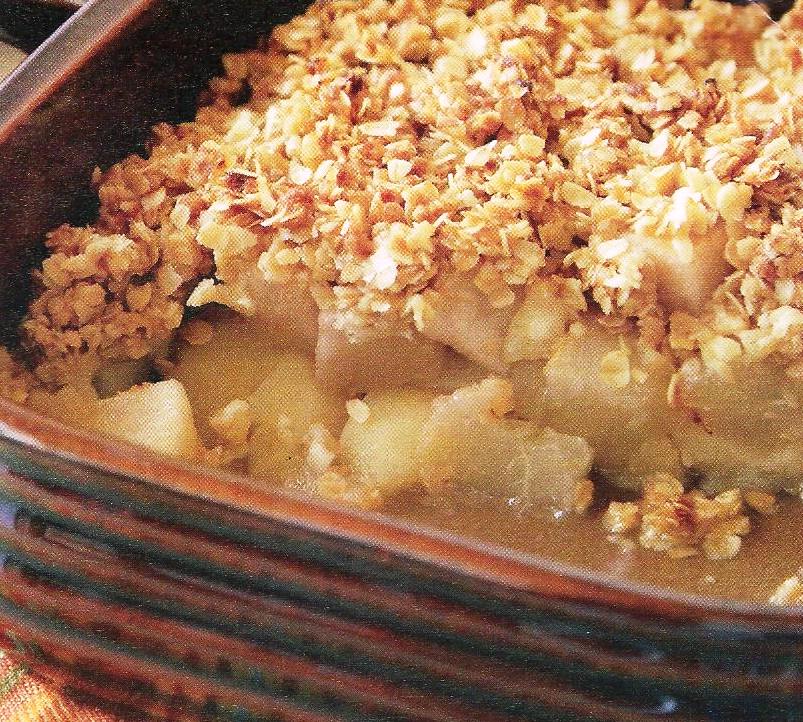 Love the combination of apples and pears, topped with the mix of oats, brown sugar and spices! Just like grandma used to make – get the recipe today and treat your family to this delicious dessert!
Apple Pear Crisp:
Ingredients:
6 cups of chopped cored and peeled pears
2 cups of chopped cored and peeled apples
2 tablespoons of flour
2 tablespoons of packed brown sugar
2 tablespoons of lemon juice
1/2 teaspoon of cinnamon
Topping:
1 cup of quick cooking rolled oats
1/2 cup of packed brown sugar
1/3 cup of flour
1/2 teaspoon of nutmeg
1/3 cup of melted butter
Directions:
In a bowl, toss together pears, apples, flour, sugar, lemon juice and cinnamon until combined.
Spread mixture in 8 inch square glass baking dish and set aside.
Prepare Topping:
In a small bowl, whisk together oats, sugar, flour and nutmeg, drizzle with butter
Toss with a fork until crumbly.
Sprinkle over pear mixture.
Bake in 350F oven until pears are tender and topping is golden and crisp – about 1 hour.
Serve warm with vanilla ice cream and enjoy!