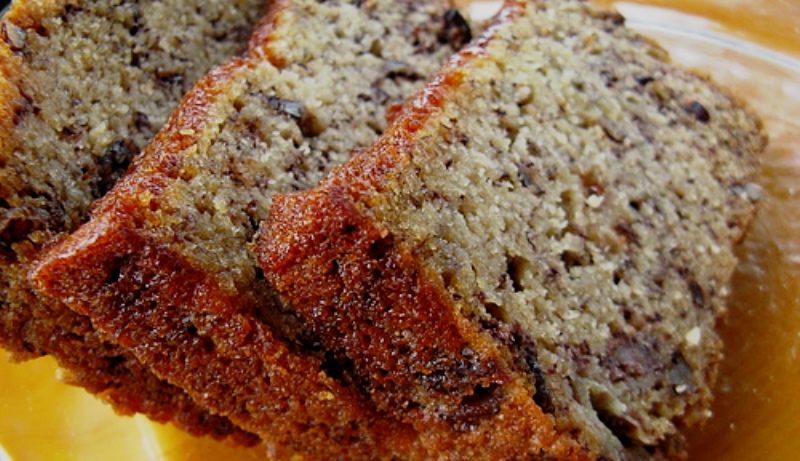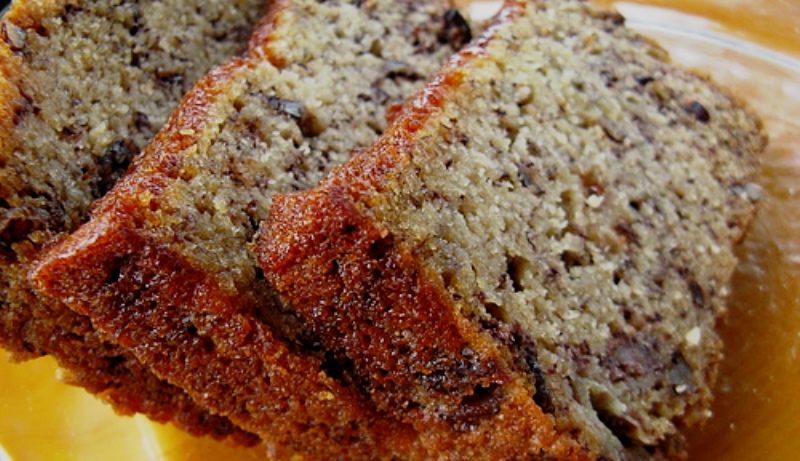 Until I found this recipe, I used to throw bananas that turned black and soft straight into the composter. Not any more! Bananas gone past their prime are the best for this recipe and if you have more of them then what the instructions call for – do not worry – use them – it will make the bread even better! And the good thing is that you can store this delicious bread in your freezer for a long time – when you defrost it, it will taste as if you had just baked it that day!
Best Ever Banana Bread
Ingredients:
1-1/2 cups of flour
2 teaspoons of baking powder
1/2 teaspoon of baking soda
1 teaspoon of salt
1/4 cup of sugar
1/2 cup of chopped walnuts
2 eggs, beaten
1/3 cup of corn syrup
I cup of mashed bananas
Directions:
Stir dry ingredients together in a large bowl.
Stir in nuts.
Mix remaining ingredients together in another bowl.
Make a well in the centre of the dry ingredients, pour in liquid, stir only until flour is moistened.
Spoon into a greased loaf pan (8-1/2″ x 4-1/2″ x 2-1/2″)
Bake at 350F for 55 to 60 minutes
Hope you will enjoy this recipe – please send me your comments, your input is always welcomed and very much appreciated!