Last Updated on June 16, 2014 by Hanna Trafford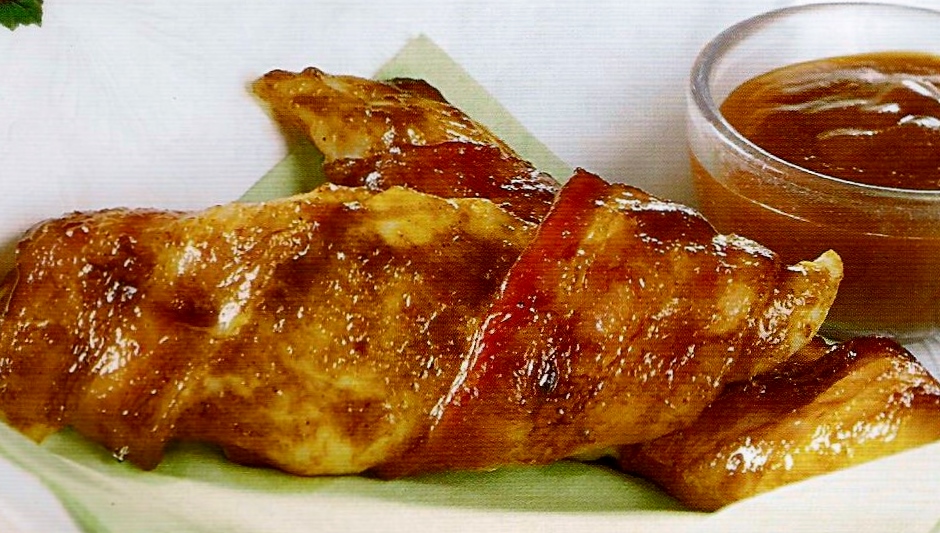 You could just take chicken tenders and broil or barbecue them – or you can give them extra flavour by using this recipe. Try it today! Ingredients:
8 chicken tenders, patted dry
1/2 teaspoon paprika
8 slices of bacon
1/2 cup of barbecue sauce, divided
Directions:
Preheat broiler
Line broiler pan with foil and set aside.
Sprinkle chicken tenders with paprika.
Wrap each tender with slice of bacon in spiral pattern.
Place on broiler pan.
Broil chicken for 4 minutes.
Turn and broil for additional 2 minutes.
Brush with barbecue sauce and broil for 2 more minutes.
Turn and baste with remaining barbecue sauce.
Broil for 2 more minutes.
Serve warm.