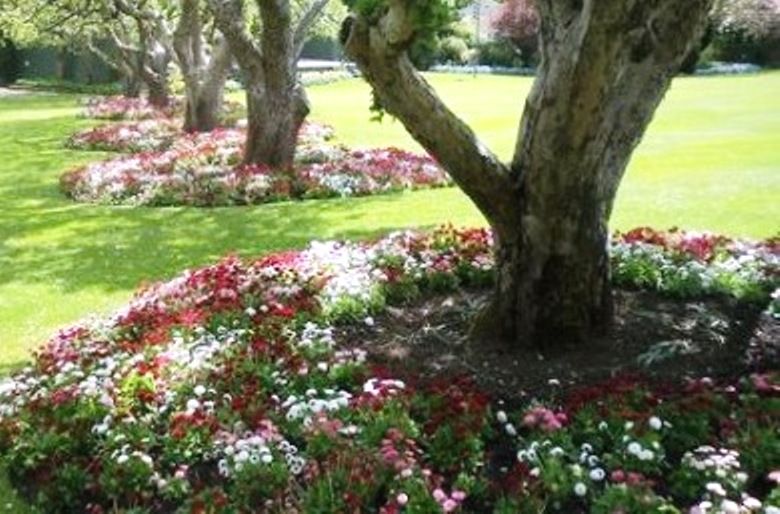 You may be thinking that there isn't anything nice to plant under your trees, but there actually are a few shade-loving plants that offer spring flowers and dramatic foliage:
Barrenworth:
This pretty blooming plant is also called Fairy Wings. It is not very large, but thrives in a dry soil, under shallow rooted trees.
Longwort:
This pretty plant will really breathe life into your garden. Also called Sissinghurst White, it bears white flowers and spotted leaves.
Foam Flower:
The name says it all – this pretty plant bears either white or pink blossoms, forming large clumps of deeply lobed leaves that are often streaked or speckled with red.
I hope you will find this information useful – please send me your comments, suggestions and experiences, your input is always welcomed and very much appreciated