Last Updated on June 6, 2014 by Hanna Trafford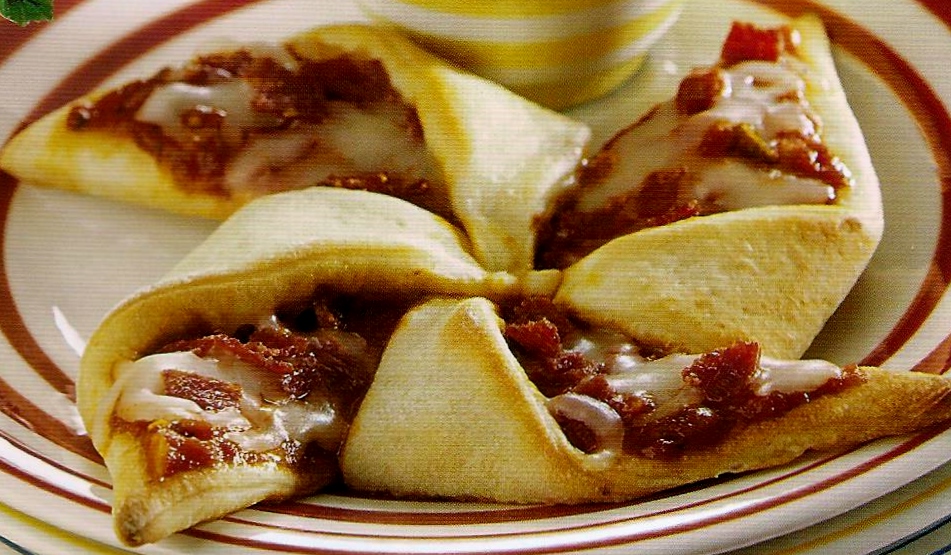 Quick, easy and inexpensive! You can get creative and add other ingredients – just don't overload them or they will not bake nice a crisp for you!
Ingredients:
2 packages (about 14 oz. each) of refrigerated pizza crust dough
1 jar of pasta sauce
1 cup of shredded Mozarella cheese
1 cup sliced pepperoni, chopped
Directions:
Preheat oven to 425F.
With rolling pin or your hands, press each pizza dough crust into 12 x 8 inch rectangle and then cut into 4 equal squares.
On two greased baking sheets, arrange squares.
With knife, starting at corner of each square, cut toward centre of the square, stopping about 1/2 inch from the centre.
Evenly top each square with 2 tablespoons of sauce, then cheese and pepperoni.
Fold every other point into the centre and press to seal.
Bake 10 minutes or until crusts are golden.
Serve with remaining pasta sauce, heated.