Last Updated on June 10, 2014 by Hanna Trafford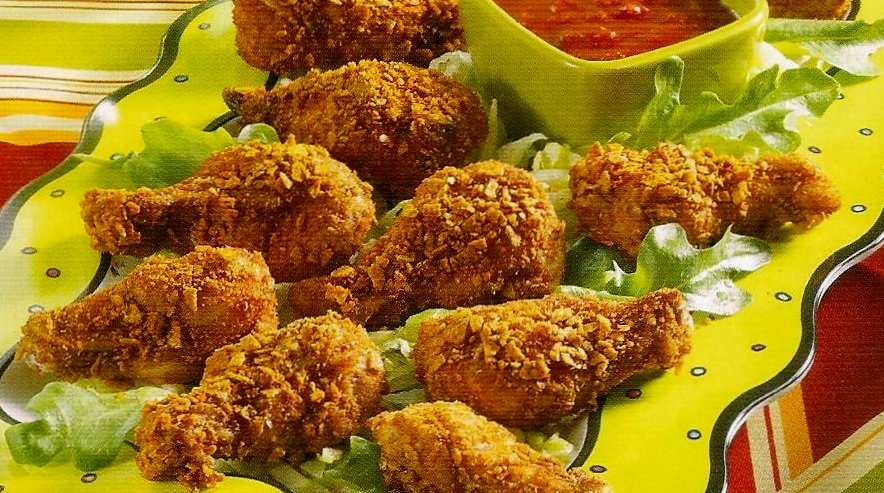 This is one of my favorite quick and easy recipes. Deliciously crunchy and tasty – try it – you will love it!
Ingredients:
1-1/2 cups of crushed tortilla chips
1 package (about 1 oz.) of taco seasoning mix
24 chicken drummettes (about 2 lbs.)
Salsa (optional)
Directions:
Preheat oven to 350F.
Shake off excess crumbs and lace chicken o prepared baking sheet.
Bake about 40 minutes or until chicken is cooked through.
Serve with salsa if desired.
Note: you can also use this recipe for about 1 b. of boneless skinless chicken breasts, cut into 1 inch strips. Bake at 350F for about 20 minutes or until chicken is no longer pink in the centre.