Last Updated on November 1, 2013 by Hanna Trafford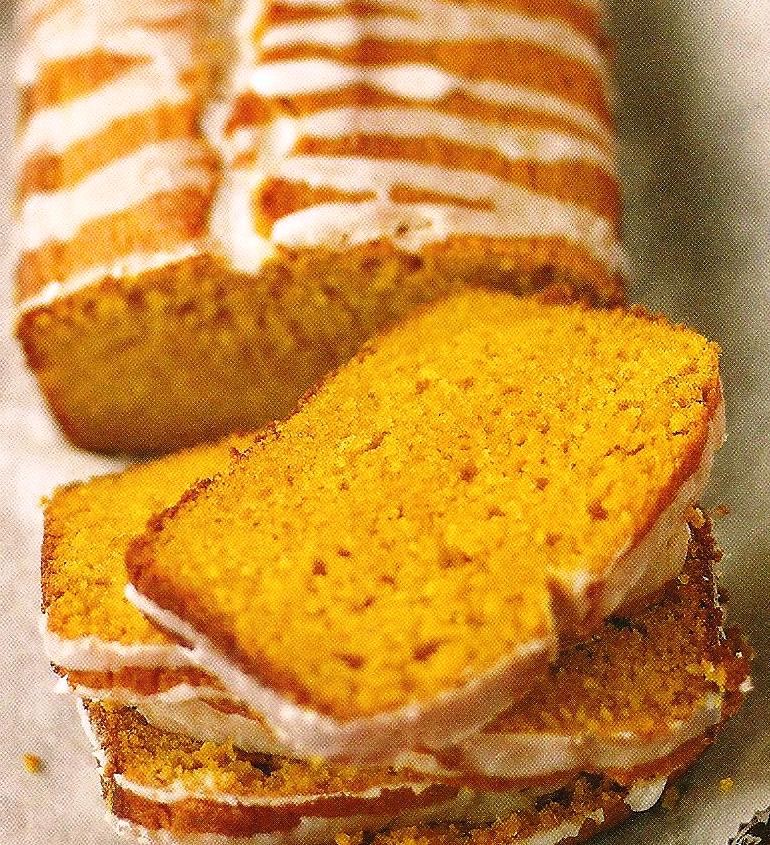 Did you think about putting ginger and pumpkin flavors together? Whether you did or not, try this recipe – deeeeeelicious!
Ginger Pumpkin Bread Recipe:
Ingredients:
12 tablespoons of unsalted butter, melted – plus: room temperature butter for pan
2-1/2 cups of all purpose flour – plus more for dusting the baking pan
2 teaspoons of baking powder
2 teaspoons of ground ginger
1 teaspoon of salt
1 cup of sugar
1 cup of packed light brown sugar
1 can (15 oz) of pumpkin puree – 1-3/4 cups
3 large eggs
Icing sugar and hot water for glaze
Directions:
Preheat oven to 375F.
Butter and flour dust two 8-1/2 x 4-1/2 loaf pans and set aside.
In a large bowl, whisk together flour, baking powder, ginger and salt.
In a medium bowl, whisk together both sugars, pumpkin puree, melted butter and eggs.
Add flour mixture and stir until just combines.
Divide batter between prepared pans.
Bake just until a toothpick inserted in centre of loaves comes out clean – about 50 minutes.
Let cool for 10 minutes, invert pans and transfer loaves to wire rack to cool completely.
Glaze if desired by mixing icing sugar with a little hot water and stirring it until thick paste forms. Drizzle this over the loaf.
Hope you will enjoy this recipe – please send me your comments, your input is always welcomed and very much appreciated!