Last Updated on May 6, 2014 by Hanna Trafford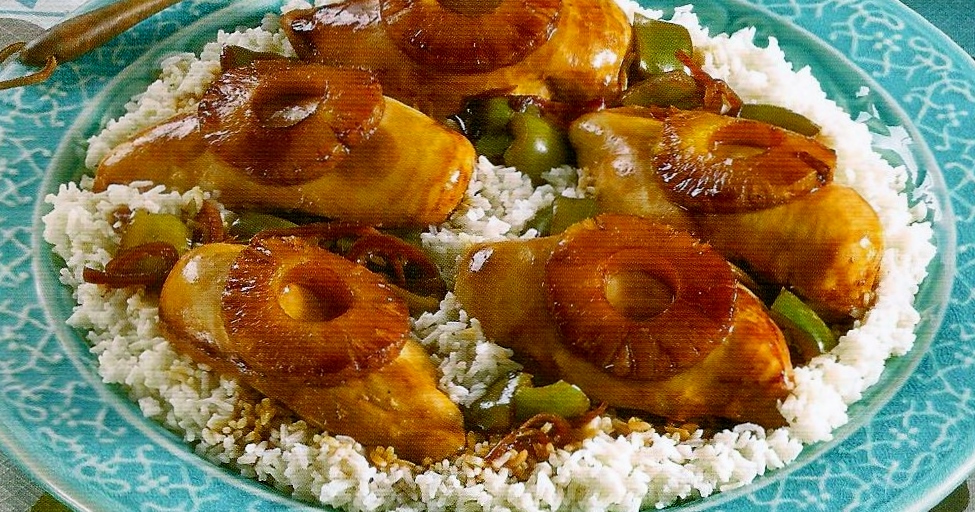 I made this for dinner last night and it really is very easy and absolutely delicious! And btw – I used fresh pineapple!
Easy Pineapple Teriyaki Chicken
Ingredients:
1/2 small red onion, halved and thinly sliced
1 medium green and/or red bell pepper, cut into 1-inch pieces
6 boneless, skinless chicken breasts
1 can or pineapple rings, drained
1 cup of Teriyaki Marinade, divided
Directions:
Preheat oven to 375F.
Spray 13 x 9 x 2-inch glass baking dish with non-stick cooking spray.
Add onion and bell pepper.
Arrange chicken over vegetables.
Top with pineapple, then drizzle with marinade.
Bake 40 minutes or until chicken is thoroughly cooked.
Spoon pan juices over chicken and vegetables one during baking and again just before serving.
Serve over cooked rice.
Enjoy and let me know how this recipe turned out for you!