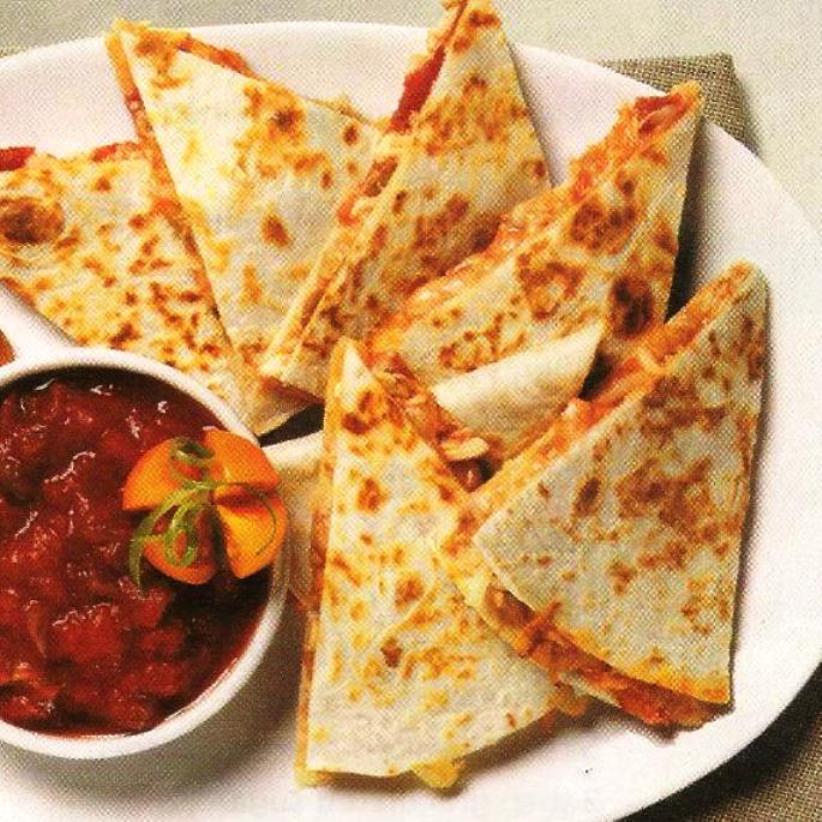 Looking for something easy and delicious for dinner? I found this recipe and I am going to make these Cheesy Chicken Quesadillas tonight. Try it and let me know how you liked it!
Ingredients:
Dipping Sauce:
1 cup of salsa
1/3 cup of shredded cheddar cheese
2 tablespoons of sour cream
Quesadillas:
2-1/2 cups of Monterey Jack cheese
1-1/2 cups of shredded leftover chicken\2/3 cups of salsa
4 large flour tortillas
Directions:
Preheat oven to 400F.
Combine salsa, cheese and sour cream for dipping sauce.
Combine cheese, chicken and salsa for filling.
Divide filling over half of each tortilla.
Hope you have enjoyed this recipe – please send me your comments, your input is always welcomed and very much appreciated!